Webinar Recap | Summer Topics Roundtable #3 & Compensation Strategy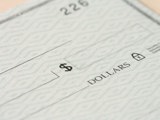 In August, our live webinar focused on the latest developments within HR, payroll, and benefits.
Charles Rodriguez, Amanda McCollum, Brandon Roland, Natasha Benda, and Kristin Lockhart from Adams Keegan delve into a range of summer updates, including the Department of Labor (DOL) new overtime threshold for salaried employees, compensation strategy, and the new Form I-9.
Missed the conversation on August 31? Here are some key takeaways.
DOL New Overtime Threshold for Salaried Employees
This is something we've been waiting on for months that has the potential to be a significant shift in how businesses choose to handle and plan for labor costs, such as overtime and the exempt salary threshold. Currently, the exempt salary threshold is $35,568 annually or $684 weekly. A new proposal suggests raising it to $55,068 annually and $1,059 weekly, with no set effective date. The DOL estimates a $1.2 billion cost shift to employers.
There's no need to panic, as a similar proposal occurred in 2016, but was shut down. There will be a change in the salary threshold, but not necessarily as dramatic as the initial proposal. As we wait to see what the final change will be, employers should take a look at those employees falling in the $40,000 to $50,000 salary range, and consider what their options are.
What is a Compensation Strategy?
We break down the six main components of compensation strategy. It's rare to see employers who have a firm grasp on all of these, so we wanted to highlight them.
Compensation culture: Part of your overall employer, employee culture, which focuses on the areas of recruitment, retention, satisfaction, and engagement. How and what you pay somebody is directly tied to all of these.
Total compensation: First, total cash compensation will need to be considered, which involves looking at the base wage, earned cash, awarded cash, and stock or equity of an employee. Taking that total cash compensation, the total compensation value includes this plus health care and any other type of benefit.
Benefits: Benefits fall into four categories, including standard health, incentive retirement, skill development, and integrated wellness. Employees should consider benefits that create balance.
Rewards and incentives: Providing rewards and incentives can improve employee retention and performance in the workplace, giving the employees something to work towards and look forward to. This can include performance bonuses and compensation, stock options, and others.
Pay-banding: This is an important part of compensation strategy that categorizes and structures employee salaries within a defined range for specific job roles and skill sets. Building pay by what differentiates someone inside of a band allows employees to understand how they can achieve more and why they are being paid that rate.
Pay transparency: Often a divisive topic, pay transparency is increasingly mandated by states. Many employees already discuss their pay, so it's beneficial for employers to get ahead of the game by being open to conversations and prepared for discussions concerning compensation.
New Form I-9
The new Form I-9 came out on August 1 and will be required to use on November 1. Although it's not substantially different from the old form, the main change is that there is a remote verification option moving forward. This option will allow E-Verify employers to review documents for remote employees without an authorized agent.
As summer comes to a close, employers should be prepared to implement these updates and stay informed as other impending changes emerge.
Explore the full webinar here! Allot approximately 45 minutes for complete immersion in the discussion.