New Form I-9 and Updates to Remote Verification Rules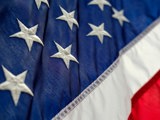 New Form I-9 and Updates to Remote Verification Rules
On Aug. 1, 2023, U.S. Citizenship and Immigration Services published a revised version of Form I-9, Employment Eligibility Verification. Among the improvements to the form is a checkbox employers enrolled in E-Verify can use to indicate they remotely examined identity and employment authorization documents under an alternative procedure authorized by the Department of Homeland Security (DHS) described below. While the new Form I-9 is now available for use, it is not required to be used until November 1, 2023.
The updated pdf version of the document is now available in Efficenter. At this time, the new Form I-9 is not available to be completed electronically through Efficenter Onboarding. Once the E-Verify system has been updated to accept the new I-9, Adams Kegan will make the new I-9 available for client use in Onboarding.
Last month, DHS announced a final rule in the Federal Register that recognizes the end of temporary COVID-19 flexibilities as of July 31 and provides DHS the authority to authorize optional alternatives for employers to examine Form I-9 documentation. At the same time, DHS also published an accompanying document in the Federal Register describing and authorizing employers enrolled in E-Verify the option to remotely examine their employees' identity and employment authorization documents under a DHS-authorized alternative procedure.
The Federal Register document provides an alternative for certain employers to remotely examine Form I-9 documents, instead of the current requirement to examine documents in-person. To participate in the remote examination of Form I-9 documents under the DHS-authorized alternative procedure, employers must be enrolled in E-Verify, examine and retain copies of all documents, conduct a live video interaction with the employee, and create an E-Verify case if the employee is a new hire.
Employers who were participating in E-Verify and created a case for employees whose documents were examined during COVID-19 flexibilities (March 20, 2020 to July 31, 2023), may choose to use the new alternative procedure to satisfy the physical document examination requirement by Aug. 30, 2023. Employers who were not enrolled in E-Verify during the COVID-19 flexibilities must complete an in-person physical examination by Aug. 30, 2023.