Year-End Alert – Bonus or Special Payroll Processing
As Calendar Year 2022 draws to a close, Adams Keegan would like to begin a review of several items that may be pertinent to your payroll process.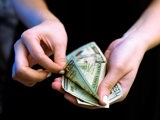 Year-End Alert – Bonus or Special Payroll Processing
Adams Keegan constantly strives to keep our clients informed regarding ways to increase accuracy, efficiency, and satisfaction. Your attention to the following information is greatly appreciated.
If you will be running a special payroll for bonuses or other special payments prior to year-end, we must receive notice at least five business days in advance of the submission, not the intended pay date. Alternative funding methods may be required for your invoice payment. Special payroll runs will be subject to our customary charges for out of cycle payrolls or manual checks fees as outlined in your Client Service Agreement. The tax withholding for the bonus payments will be calculated at the applicable supplemental flat tax rate.
Please keep in mind that bonus payments submitted on the employee's regular paycheck are not subject to additional processing charges. Special handling, such as a request for rushed processing (less than five business day notice), grossed-up calculations, paid on a 2nd check within regular payroll processing, or submitted separately via email or Efficenter out of cycle, may be subject to additional fees. Please contact your Payroll Account Manager to schedule any bonus/special payroll runs and to determine if additional processing charges or alternative funding will apply.
** Upcoming Alerts **
Gift Cards, Gift Certificates, or other Cash-Equivalent Awards and Gifts
Reportable and Taxable Fringe Benefits
Erroneously Paid Wages
Changes for Year 2023
If you have any questions or concerns regarding items for year-end payroll processing or reporting and taxation, please reach out to your Payroll Account Manager.