Webinar Recap | Summer Topics Roundtable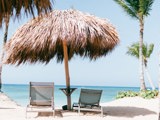 Our June live webinar featured a discussion on summer-related topics in the realm of HR.
Adams Keegan's Charles Rodriguez, Amanda McCollum, and Brandon Roland discuss the challenges of multi-state employment, how to update drug policies, and more.
Missed the discussion on June 29? Here's what you need to know.
Multi-state Policy Issues
Employers often think of themselves as a "Tennessee-based" or a "Georgia-based" employer. However, employers can be impacted by multi-state laws, even if only one or two of their employees live in a different state. Some of the policies that are worth keeping an eye on this summer include wage increases, paid time off (PTO), bereavement leave, and transparency laws.
The Remote Workplace
We have composed a checklist of the most important items to keep in mind when organizing and managing remote and hybrid workplace structures, including offer letters, telecommuting policy, State Unemployment Tax Act (SUTA), workers compensation, and discrimination and wrongful termination concerns.
Form I-9 Updates
Employers who foster a remote or hybrid workplace should note that the Form I-9 for Remote Employees contains policies that will terminate at the end of July this year, including Remote Verification.
Mental Health
There have recently been many concerns regarding employee mental health. It's important for employers to support the mental health of their employees and to see it as a concern. There are a few ways employers can do this, including providing and communicating benefit access, looking for signs of distress in employees, and having a response and support plan in place.
Unemployment Benefits
We address the most common questions that keep resurfacing about unemployment benefits, including:
Isn't unemployment basically automatic?
How much is an unemployment benefit actually worth?
How does a claimant qualify and how long do they have to file?
Can they wave the right to unemployment benefits?
What is the resignation trap?
What if I want them to receive unemployment benefits?
What are the two principles of employer burden of proof? and
How will this impact the company?
Drug Use and Testing Concerns
Another hot topic for employers right now is testing procedures for drug use. Because some states have legalized or decriminalized marijuana, employer testing will depend on laws in the state where the employee resides. Some of the trends discussed include pre-employment testing, random testing, and testing based on reasonable suspicion.
Department of Labor Wage and Hour Update
The Proposed Overtime Rule is now expected to come out in August, but could be postponed further. The Salary Threshold is expected to increase, which employers should anticipate. Finally, employers should plan for positions and classes to be affected by these updates.
In summary, employers should be keeping a keen eye on policy updates, especially those who have employees working in multiple states. This webinar is a great starting point for employers with concerns regarding the above issues.
Check out the full webinar here! Give yourself about 45 minutes to fully engage with the conversation.