Webinar Recap | Summer Topics Roundtable #2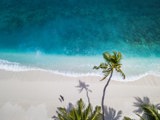 Our July live webinar featured a discussion on recent updates in the realm of HR, payroll, and benefits.
Adams Keegan's Charles Rodriguez, Amanda McCollum, and Brandon Roland discuss a series of updates that have occurred this summer, including federal and state regulations and workplace surveys.
Didn't catch the discussion on July 28? Here's what you need to know.
Religious Accommodation "Clarification"
Previously, employers could deny employees religious accommodations if it caused the business more than a minor inconvenience. As of June 29, 2023, SCOTUS ruled unanimously that employers cannot deny religious accommodation for their employees unless they prove it will cause them or their company a significant burden.
As an employer, you need to make a strong case for denying an employee religious accommodation, rather than dismissing it because it's an inconvenience.
Pregnant Workers Fairness Act (PWFA)
As of June 27, 2023, this update extends ADA regulations to pregnant workers. For employers with 15 or more employees, simple accommodations need to be provided for pregnant people in the workplace, such as avoiding standing for long periods of time and taking more frequent water breaks.
State Trend Watch
New York Non-Competes: On June 20, 2023 the New York State Assembly passed a bill that, if signed into law, will ban future non-compete agreements. The bill will not void agreements signed before the effective date, only those made on or after the date the bill becomes effective. California, North Dakota, Oklahoma, and Minnesota have enacted similar legislation. As an employer, you will want to keep an eye on this growing trend.
Colorado Equal Pay for Equal Work Act: This new legislation, effective on January 1, 2023, creates administrative tasks for employers, such as disclosing the salary to job applicants. The act also includes disclosing information about the new employee to their cohorts, including their name and former position.
New Form I-9, Employment Eligibility Form
The new I-9 Form will be a more concise one-pager. Employers can continue using the old form until October 31, 2023. After that date, the updated I-9 Form must be submitted to avoid penalties. Employers do not need to use the updated form if their current employees have properly completed Form I-9s on file, this is simply a forward-looking rule.
Form I-9, Employer Verification Form & DHS Qualified Employers
In the past, employers were allowed to perform distant verification for remote employees due to the COVID-19 pandemic. Although the provisions for remote verifications due to the COVID pandemic have ended, a remote verification option has become available with the new I-9 released on August 1st. This new document will allow employers to verify documents remotely if certain protocol is followed, including live video review and copies of all documents.
Employers should note that this option is available for remote employees, not employees hybrid or in-person. Additionally, this rule only applies to employers who are enrolled and in good standing with E-Verify.
Summer Housekeeping
Summer is a great time to review your policies, especially if any of the above updates affect your workplace.
Revisit your policies surrounding COVID-19 and assess whether or not they're still needed.
Review job descriptions and handbooks, especially considering the pregnancy and religious accommodations.
Consider what it means to survey your workforce, which is important to the sustainability and growth of your organization. This can be done by completing exit interviews, climate surveys, and stay interviews.
To conclude, employers should closely monitor policy updates on both the federal and state level. This webinar serves as an excellent resource for addressing the updates mentioned above.
Check out the full webinar here! Give yourself about 45 minutes to fully engage with the conversation.