Webinar Recap | 3 More Things That Can Go Wrong in HR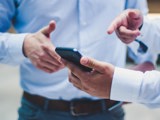 In September, our live webinar focused on the latest developments within HR, payroll, and benefits.
Charles Rodriguez, Brandon Roland, and Justin Brown from Adams Keegan discuss a variety of updates from The US Department of Labor (DOL), including the proposed overtime salary, multi-state paid leaves administration, terminations and deductions, and more.
Didn't catch the conversation on September 29? Here's what you need to know.
US DOL Announced New Overtime Rules for Salary Workers
In September, the DOL proposed new overtime rules affecting salary workers, and many employers are anxiously awaiting determination on the announced rules. We've touched on this in previous webinars, but we want to highlight a few things that employers need to know about the proposed rule.
Currently, the exempt employee salary threshold stands at $684 weekly or roughly $35,500 yearly. The proposed rule suggests raising this threshold to $1,059 weekly or $55,000 annually, impacting around 3.4 million employees, especially those earning between $35,000 and $60,000 annually.
Employers should evaluate their employee roster, focusing on this income range. Tracking hours, even for exempt employees under $55,000, can provide insights. Alternatively, observing after-hours work and emails can help decide whether converting someone to hourly with overtime or raising their wage is the better choice. Employers should adapt to these changes for compliance.
Family Medical Leave (FML) and Paid Time Off (PTO) Horizons
Managing family medical leaves, federal leave, paid time off, and sick leaves is becoming increasingly complex at both state and federal levels. The shift away from lump sum PTO, once convenient, now requires unpacking and careful management due to varying state mandates, making compliance more challenging.
Currently, 14 states and DC have paid sick leave laws, as well as some localities like San Diego and Illinois' Cook County. Notably, Nevada and Maine require paid accrued leave for any reason, soon to be joined by Illinois on January 1, 2024. Minnesota is also introducing a new earned sick and safe leave law in 2024. Additionally, there is a growing trend of unpaid bereavement leaves and other leave types at state and local levels. With the rise of remote work, employers find themselves with employees in multiple states, so it's crucial to audit existing PTO policies to ensure compliance with each state's requirements.
Separation Entitlements
The conclusion of an employee's tenure is a critical aspect, and there are evolving payout laws to consider. In some states like Colorado, Illinois, and Louisiana, unused vacation time must be paid out upon separation. Additionally, states like California, Montana, and Nebraska prohibit "use it or lose it" policies, meaning employers can't take away unused time at the end of the year, though some allow a reasonable cap.
Some states don't explicitly require PTO payout, like Tennessee. However, this doesn't mean employers can arbitrarily decide who gets it. While there is freedom to establish policies, it should be consistent and not subject to whimsical decisions – maintaining a clear and fair policy is crucial for employers.
With the arrival of fall, employers should ready themselves to put these updates into action and remain updated on coming changes.
Check out the full webinar here! Dedicate around 45 minutes for a deep dive into the conversation.