Adams Keegan presents on talent strategies
In March, Adams Keegan was honored to host a lunch & learn session for a number of CEOs and operations leaders for mid-size businesses in the Atlanta area, all of whom were looking to meaningfully address the need for a comprehensive talent strategy.
Charles Rodriguez, Vice President, Human Capital Strategist for Adams Keegan connected with EO Atlanta to facilitate an interactive session on helping executives retain and recruit employees in the midst of the ongoing Great Resignation.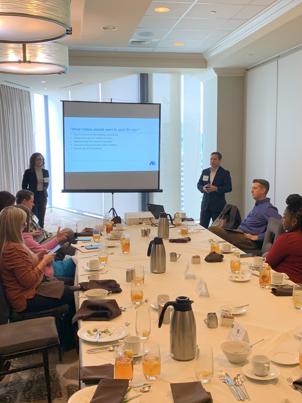 Using data and professional insight, we were able to provide attendees with an analysis of the 2022 labor market, by the numbers, along with key macro-business versus evolving trends for the individual employee.
Recruiting, engaging and retaining employees are three talent strategies that work together to create a stable workforce. We shared the importance of a strong employee value proposition that encourages the employee to come to you and stay with the organization, too.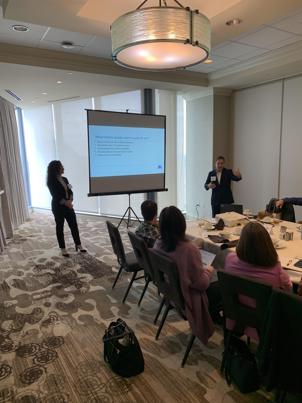 Lastly, our team helped the executives in attendance determine their own competitive advantages and disadvantages for employers. Staying informed on the competitive landscape, organization perception (both internally and externally), and maintaining open lines of communication throughout corporate leadership are helpful tools when it comes to identifying advantages and disadvantages.
If your company or professional organization is looking for assistance in identifying opportunities for talent development and recruitment, connect with us today.