Adams Keegan Live Webinar | Thanksgiving Compliance Stuffing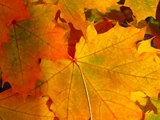 Please join our panel of experts for a review of year-end payroll practice tips for bonuses, gifts, wage corrections, and more!
We'll also provide an explanation and updates on what you need to know about the NLRB's Joint Employer Rule, as well as other frequently asked questions.
Presenters: Charles Rodriguez (VP of Human Capital Advisory), Brandon Roland (Human Resources Advisor), Marty Barton (Senior VP and General Counsel), and Cindy Mastrofrancesco (VP of Payroll Operations).
You are welcome to submit questions in advance.
Date and Time: Thursday, November 30 at 11:00 AM EST. Click here to register.